Viking News and Events
Stay up to date with the amazing activities of our BMS students and get the latest events and news about Brentwood Middle.  You can also see the current newsletters.  First semester newsletters can be seen by visiting the Principal's Message page.
Things to Know
Save the Date – Rising 9th Grade Parents (Please see Rising 9th Grade Parents Flyer for additional details.)
Thursday, February 21 at 6:30 PM
Rising 9th Grade Parent meeting with BHS principal, Kevin Keidel, in BHS Performing Arts Center.
Monday, February 25 through Friday, March 1
Registration will take place in the BMS library Monday, February 25 through Friday, March 1 from 7:30 AM – 2:30 PM with night time hours of 5:00 PM – 8:00 PM Monday through Thursday. You will have a 15 minute time slot for your appointment, so please arrive a little early. To select your appointment time, you may use this link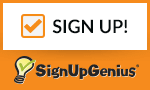 Please note, if you are using your smart phone, you must scroll down to find available times.
If you know for certain your child will not be attending BHS, please email Angie McKee.
You must bring the following items with you to register your child:
• Proof of residence in BHS zone (deed, mortgage statement, lease agreement)
• Two (2) current utility bills (gas, water, or electric. Comcast bills will NOT be accepted.)
• Current driver's license
• New or Amended Parenting Plan (if applicable)
BRUIN:BRUIN
BRUIN:BRUIN is a BHS mentoring program where each freshman is paired with a junior or senior leader who has similar interests. These mentors help the freshmen initially adjust to high school, so that it doesn't seem to scary. They then foster the relationships so that the freshmen have someone else in the building to look out for them all year long. Current mentors will be selling t-shirts at the time of registration $15 (cash and check only). You can also pre-order your shirt and then pick it up at Freshman Orientation at the beginning of August.
6th Grade Social Event
All 6th Graders are invited to join us for a night of fun and prizes at the Brentwood Skate Center on Wednesday, February 20th, from 5:00 PM – 7:00 PM. Admission is $9. Upon arriving , students can enter a drawing for gift cards to their favorite restaurants and stores. They will want to sign in by homeroom – the top 4 homerooms with the highest attendance will win a doughnut party!  For information, see the attached flier, 6th Grade Skate Night 2019.
Clinic Corner
Cold and flu season is in full force, please be sure to follow the Williamson County School 24 hour rule before returning your student to school. Your student must be fever free for 24 hours (without fever reducing medication), and free of vomiting and/or diarrhea for 24 hours. Thanks for your cooperation!
PTO Announcements
PTO has volunteer opportunities for two people to help chair and learn the process involved for Teacher Appreciation Week April 1st though April 5th. These chair positions would roll up into leading this event for the following school year.
Attention 8th grade parents: PTO has openings for two parents to chair the Ferris Bueller's Day Off event scheduled for May 17th. This event occurs during 6th and 7th grade awards ceremonies.
Also, PTO has need of a parent who is familiar with website construction to manage the PTO website making changes through the year as events are added. Additional training available. Please email your questions or interest in any of these positions to the PTO Presidents.
Save the Date – TCAP
Please make note of the TCAP testing days this year. There will be no early dismissals during testing blocks.
April 16th – 17th: TCAP Writing Assessment
Tuesday, April 23rd: ELA TCAP (non-writing)
Wednesday, April 24th: Math/EOC TCAP
Thursday, April 25th: Social Studies TCAP
Friday, April 26th: Science TCAP (online pilot)
Monday, April 29th: Science TCAP (online pilot)
Yearbooks
Brentwood Middle School yearbook orders are live!  For ordering information, please see the BMS Year Book Sales Flier.
Stress & Anxiety Panel
If you missed the Stress & Anxiety Panel, please see the information below. They include all of the bios as well as links to Rogers, Vanderbilt, and all of Dr. Wellborn's information. They are great resources! We are still finalizing the video and will share it soon.